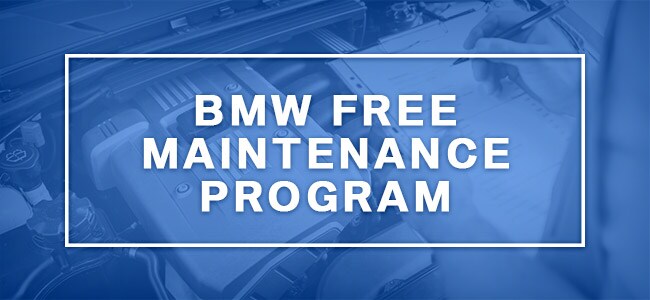 For most luxury vehicle brands, maintenance is an often-forgotten cost that adds up to a significant amount over the years. When you buy a BMW, this isn't the case, as the automaker includes free maintenance in the purchase price. You can drive your new BMW with total confidence knowing you're protected against common maintenance costs that add up in the long term.
BMW Ultimate Care
Included in the purchase of all 2017 model year and new BMW models, BMW Ultimate Care is a comprehensive free maintenance package that takes care of all of your basic maintenance needs for years to come. Standard with your vehicle for three years or 36,000 miles, whichever comes first, BMW Ultimate Care includes all of the most common routine maintenance costs, including those associated with:
Engine oil

Engine filter

Brake filter

Cabin micro filter

Engine air filters

Spark plugs

Remote control/ key battery

Vehicle check

Fuel filter
BMW Maintenance Program
BMW vehicles built before the 2017 model year may be available with the BMW Maintenance Program, a package that includes all factory recommended maintenance as outlines in the vehicle's Service and Warranty Booklet. All new and leased BMW models bought on or after July 1, 2014 are covered under the BMW Maintenance Program for the first four years of ownership or 50,000 miles, whichever comes first.
Limited Warranty
 In additional to BMW Ultimate Care or BMW Maintenance Program, your new BMW includes a four-year, 50,000-mile limited warranty that protects against the costs associated with any manufacturer defects. Additional, 2006 model year and newer BMW models include a 12 year warranty against rust damage. While we recommend having your BMW service at the dealership from which you bought it, all BMW warranties are honored at any BMW dealership location.
 Even the highest quality vehicles require some routine maintenance to stay in top shape down the road. Contact us at BMW of Fort Wayne if it's time to service your BMW.